Water is a valuable resource. Many regions have an ongoing issue with water shortages and droughts while other areas have occasional dry spells. Here are a few tips from the pros on how you can save water and reduce costs.
One way that landscape companies provide added value is in suggesting ways to save money through smart water usage and other sustainability practices. Many landscape companies have water management specialists and professionals educated in sustainable landscape practices like the use of drought-tolerant, low-water native plants, composting of green waste and installation of water-saving irrigation systems. These companies can also assist with meeting the goals of LEED-certified buildings.
Richard Restuccia, director of water management solutions at ValleyCrest Companies, Inc., suggests that it is important to make sure a prospective company has staff that is certified at the state or national level as a water manger or a landscape irrigation auditor. "People don't realize how tough it is to become certified, "said Restuccia. "The people who are certified are extremely knowledgeable about water management."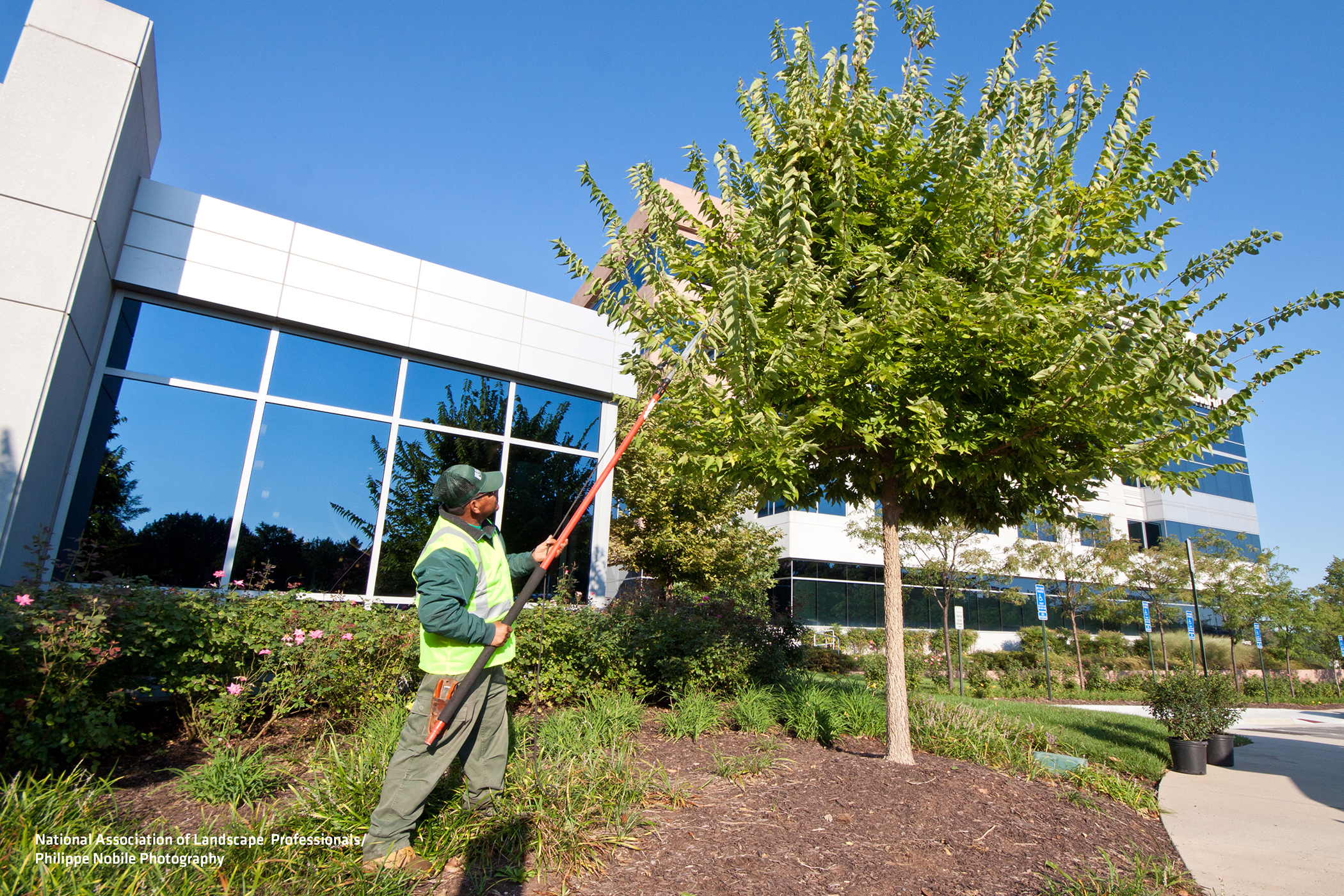 Implement a smart irrigation plan
A smart irrigation plan can help your facility save water. Restuccia suggests that facility managers ask prospective companies to look at their water usage and suggest ways to save money.
For example, installing smart controllers for irrigation systems not only saves water by sensing the conditions each day and only watering when necessary, but they also offer cost savings of approximately 15-20 percent on water bills.
Convert irrigation spray nozzles
Restuccia also suggests converting irrigation spray nozzles from sprinklers to rotating nozzles which spread heavy droplets of water at a slower pace which makes them more targeted and effective.
Choose plants that need less water
You can also talk with your landscape professional about choosing plants that need less water. Make sure the plants you choose are well suited to your climate zone. Plants are typically separated into three water need categories: very low, low and medium. Choose plants that require less watering. When planting a new lawn, choose drought-tolerant turf varieties that are well suited to your climate. Your landscape professional can offer suggestions that work in your area.
Add mulch
Using a layer of mulch around trees and plants helps to reduce evaporation and keeps the soil moist which cuts down on water use.
Implement hydrozoning
Consider planting drought-proof (or low-water-use) plants in a hydrozone. This is the practice of clustering together plants with similar water requirements in an effort to conserve water. A landscape professional can help facility managers decide how to transition to this type of planting approach if it is desired.
Water plants for maximum absorption
In general, the best time to water is early in the morning or at dusk when temperatures are cooler. If you water your landscape in the heat of day, some of the water can evaporate before it gets into the ground. Also, avoid watering on windy days to minimize evaporation. Water trees and plants at a slow rate of speed, or use drip irrigation, so that the water doesn't run-off before it soaks in.
Remember, more damage can be done by over-watering plants than by under-watering, so water as needed. Check with your city or county government to see if there are any restrictions on landscape watering in your area. Talk with your landscape professional and seek his or her advice.
By: Sabeena Hickman, National Association of Landscape Professionals
Info From : http://www.ifma.org/publications/blog-fmj/article/blog-fmj/2015/07/08/water-management-an-area-where-facility-managers-can-save-money